JOB FILM DAYS, as usual, is hosting two international events featuring movies that have been evaluated by two separate juries made up of representatives of the world of cinema and institutions that support these prizes. Besides the main juries, thanks to the synergy with the University of Turin and the Turin Polytechnic, this year's event will host two new juries, comprising students from two these two universities. Each one of them is inserted in both competitive sections of Job Film Days.
JFD-INAIL Piedmont documentary and feature film contest
The "Lavoro 2023" JFD-INAIL Piedmont Contest is dedicated to documentaries and fictional feature films from all over the world. We have selected seven movies that will be presented during the Festival. Three prizes will be awarded: Best Movie Award (4000 Euros), Grand Jury Award (2000 Euros), Best movie about the themes of workplace health and safety (1000 Euros).
THE DNA OF DIGNITY

THE DNA OF DIGNITY (Switzerland, 2022, 60′) XXX X ottobre, ore XX.XX, Cinema Massimo, Sala X   Buy ticket online Director, screenplay, producer: Jan BaumgartnerPhotography: Lukas NicolausEditing: Daniel Asadi Faezi, Jan BaumgartnerMusic: Mario BatkoviStarring: Muniba Mufti?, Ramiz Nuki?, the team of ICPM and the workshop of the DNA of The Hague The 90s Balkan War […]

THE VISITORS

THE VISITORS (Czech Republic/Norway/Slovakia, 2022, 85′) XXX X ottobre, ore XX.XX, Cinema Massimo, Sala X   Buy ticket online Direction, screenplay: Veronika LiskovaPhotography: Vojtech VanuraEditing: Marek SulikMusic: Jana Winderen, Jonatan PastirakSound: Jakub Jurasek, Jan RichtrProduction: Cinemotif Films The anthropologist Zdenka moves with her husband and her three children to Svalbard, in Norway, to study life […]

DOR / LONGING

DOR / LONGING (Belgium/Romania, 2022, 52′) XXX X ottobre, ore XX.XX, Cinema Massimo, Sala X   Buy ticket online Direction: Jannes CallensPhotography: Sven AertsEditing: Isidor IlicSound: Tim CoenegrachtsProduction: Jannes Callens, Catalin Bocîrnea Stefan Gota goes from Belgium back to Romania, his home country, to start over by working as a shepherd. The film describes his […]

AMA OSA

AMA OSA / Love Dare (Italy, 2022, 48′) XXX X ottobre, ore XX.XX, Cinema Massimo, Sala X   Buy ticket online Direction: Marija Stefanija LinuzaPhotography: Margherita DucaEditing: Leonardo MinatiSound: Leonardo Minati, Marija Stefanija LinuzaProduction: Zelig Naomi lives in Palermo, shaved hair, oversized jumper, androgynous appearance. She starts doing the cam girl without too much persuasion […]

FAIRE LE BOIS

FAIRE LE BOIS (France, 2022, 45′) Domenica 8 ottobre, ore 15.00, Cinema Massimo, Sala 3   Buy ticket online Director: Lola PeuchPhotography: Victor ZéboEditing: Cécile MartinaudMusic: Sina AraghiSound: Bertrand Larrieu, Bruno GinestetProduction: Survivance Heden, Claudia and Samantha are three prostitutes who, after various experiences, found their workplace in the Parisian Bois du Boulogne park. They […]

IL POSTO / THE PLACE

IL POSTO / THE PLACE (Italy/France/Germany, 2022, 75′) XXX X ottobre, ore XX.XX, Cinema Massimo, Sala X   Buy ticket online Director, screenplay: Gianluca Matarrese, Mattia ColomboPhotography: Mattia Colombo, Jacopo LoiodiceEditing: Giorgia VillaMusic: CantautomaProduction: Altara Films, Bocalupo Films Every month, thousands of nurses hold an open contest to enter the few positions open in the […]

LIFE IS A GAME

LIFE IS A GAME (Italy, 2023, 60′) XXX X ottobre, ore XX.XX, Cinema Massimo, Sala X   Buy ticket online Director: Luca Quagliato, Laura CarrerSubject: Laura Carrer, Luca Quagliato, Guglielmo TrupiaPhotography: Luca QuagliatoEditing: Guglielmo TrupiaMusic: Alek HidellSound: Laura CarrerDesign and animations: Marco MeloniProduction: Irpi Media con il supporto di European Cultural Foundation Thirteen delivery people […]
JFD-Chamber of Commerce short film contest
The "Job for the Future 2023" JFD-Turin Chamber of Commerce award hosts short films from European directors under the age of 40. We have selected eleven short films that will be screened during the festival. Three prizes will be awarded: Best Short Film (5000 Euros), Best subject related to the themes indicated by the competition notice (3000 Euros), Best Director who has developed themes of interest for the Piedmont territory (2000 Euros).
SOBRAS / LEFTOVERS

SOBRAS / LEFTOVERS (Spagna, 2023, 11′) XXX X ottobre, ore XX.XX, Cinema Massimo, Sala X   Buy ticket online Regia, sceneggiatura, fotografia, montaggio: Pablo PorcunaSuono: Sergio MarescProduzione: Pablo Porcuna, Anais Ramos Il film è un progetto audiovisivo in cui quattro realtà lavorative del mondo odierno sono rappresentate in maniera satirica. Pablo Porcuna (Spagna, 1993) è […]

SCIARABALLA

SCIARABALLA (Italy, 2023, 20′) XXX X ottobre, ore XX.XX, Cinema Massimo, Sala X   Buy ticket online Regia: Mino CapuanoSceneggiatura: Filippo Barbagallo, Mattia Caprilli, Mino CapuanoFotografia: Michelangelo MaravigliaMontaggio: Stefano MattacchioneSuono: Filippo TelleschiProduzione: CSC – Centro Sperimentale di Cinematografia Dario, da poco in pensione, soffre di inspiegabili crisi di pianto. Un giorno decide di andare a […]

SCHICHTWECHSEL / THE SHIFT

SCHICHTWECHSEL / THE SHIFT (Germany, 2023, 11′) XXX X ottobre, ore XX.XX, Cinema Massimo, Sala X   Buy ticket online Regia: Marie Pauline BaghSceneggiatura: Olivia UnruhFotografia: Jakob DombrowskiMontaggio: ErniMusica: Nathan DombrowskiProduzione: Ray Bremer Due persone, estranee l'una all'altra, in uno spazio ristretto: Karl, solitario per scelta, si trova improvvisamente a dover accogliere il giovane ed […]

PRAH. / DUST.

PRAH. / DUST. (Slovenia, 2023, 9′) XXX X ottobre, ore XX.XX, Cinema Massimo, Sala X   Buy ticket online Regia, sceneggiatura, montaggio: Kaja RakuscekProduzione: Tom Gomizelj Una fabbrica, una polvere misteriosa e il vento che la trasporta. Kaja Raku??ek (Slovenia, 1998) si laurea in lingua e letteratura inglese all'Università di Lubiana. È attiva nel campo […]

PLEASE MAKE IT WORK

PLEASE MAKE IT WORK (Portogallo-Svizzera, 2022, 14′) XXX X ottobre, ore XX.XX, Cinema Massimo, Sala X   Buy ticket online Regia, sceneggiatura, montaggio: Daniel SoaresFotografia: Valerio Picchi, Daniel SoaresSuono: Janush Lucchini, Shair Cruz Bahamonde, Inês AdrianaProduzione: Kid with a Bike, Locarno Film Festival, Ticino Film Commission, RSI – Radiotelevisione svizzera, CISA Claudia è un?immigrata portoghese […]

LES CHENILLES

LES CHENILLES (Francia-Libano, 2023, 30′) XXX X ottobre, ore XX.XX, Cinema Massimo, Sala X   Buy ticket online Regia, sceneggiatura: Michelle Keserwany, Noel KeserwanyFotografia: Karim GhorayebMontaggio: Konstantin BockSuono: Ugo Donias, Angele KeserwanyProduzione: Marine Vaillant, Dewberries Films Asma, siriana, e Sarah, libanese, si ritrovano a lavorare nello stesso ristorante a Lione. Entrambe portano il peso di […]

LA VOIX DES AUTRES

LA VOIX DES AUTRES (France, 2023, 30′) XXX X ottobre, ore XX.XX, Cinema Massimo, Sala X   Buy ticket online Regia, sceneggiatura: Fatima Kaci, Pablo LéridonFotografia: Christian Beetz, François Bovy, Hajo Schomereus, Dominik Van AlstMontaggio: Valérie SmithSuono: Antoine BargainProduzione: La Fémis Rim è un?interprete tunisina che lavora in Francia per le procedure di asilo. Ogni […]

LA ROBE

LA ROBE (Italia, 2022, 6′) XXX X ottobre, ore XX.XX, Cinema Massimo, Sala X   Buy ticket online Regia, sceneggiatura: Olga TorricoFotografia: A. Eugen BontaMontaggio: Camille MarteauxSuono: Luca Leprotti, Eleonora MuzziProduzione: Sayonara Film, Articolture Nell?appartamento di una signora da poco deceduta, una giovane addetta alle pulizie svuota un armadio pieno di vestiti, quando si sente […]

GUARDIANO DEL FARO

GUARDIANO DEL FARO (Italia, 2022, 14′) XXX X ottobre, ore XX.XX, Cinema Massimo, Sala X   Buy ticket online Regia, sceneggiatura: Lorenzo FerròFotografia: Edoardo GarofaloMontaggio: Lorenzo Ferrò, Edoardo GarofaloSuono: Lorenzo Della RattaProduzione: Materiali sonori cinema, Sentiero Film Lab, Black Oaks Pictures Victor è un giovane impiegato del Comune con il compito di cercare lampioni malfunzionanti. […]

CARNÉ·E·S

CARNÉ·E·S (France, 2022, 16′) XXX X ottobre, ore XX.XX, Cinema Massimo, Sala X   Buy ticket online Regia: Léo DeschênesSceneggiatura: Léo Deschênes e Marion MoneuseFotografia: François RayMontaggio: Adrien LéongueSuono: Renaud Duguet, Julien Gonnord, Maxime RoyProduzione: Les Films du Clan Sébastien è macellaio in una piccola città quando in Francia viene approvata una legge che vieta […]

AUXILIAIRE / CAREGIVER

AUXILIAIRE / CAREGIVER (France, 2022, 24′) XXX X ottobre, ore XX.XX, Cinema Massimo, Sala X   Buy ticket online Regia: Lucas BacleSceneggiatura: Lucas Bacle, Laurent TargetFotografia: Paul RebièreMontaggio: Ugo SavouillanSuono: Mathieu SchrickeProduzione: Alexis Dovera, Julia Augeard con il sostegno di TV7 Bordeaux Durante una notte piena di dubbi, Marc, badante che sogna di diventare chef, […]
"Job Film Days 2023 from the idea to the scriptment"
writing Workshop Contest
The fourth edition of JOB FILM DAYS also hosts the awarding of three prizes to the best documentary and short film subjects about the themes of labor, made by videomakers and authors under the age of 30 who have participated to the writing Workshop: "Job Film Days 2023 from the idea to the scriptment". The workshop was organized by Job Film Days in collaboration with the Bottega Miller and Videocommunity Association. The awards are supported by the Turin Order of Labor Consultants and Aurora Penne.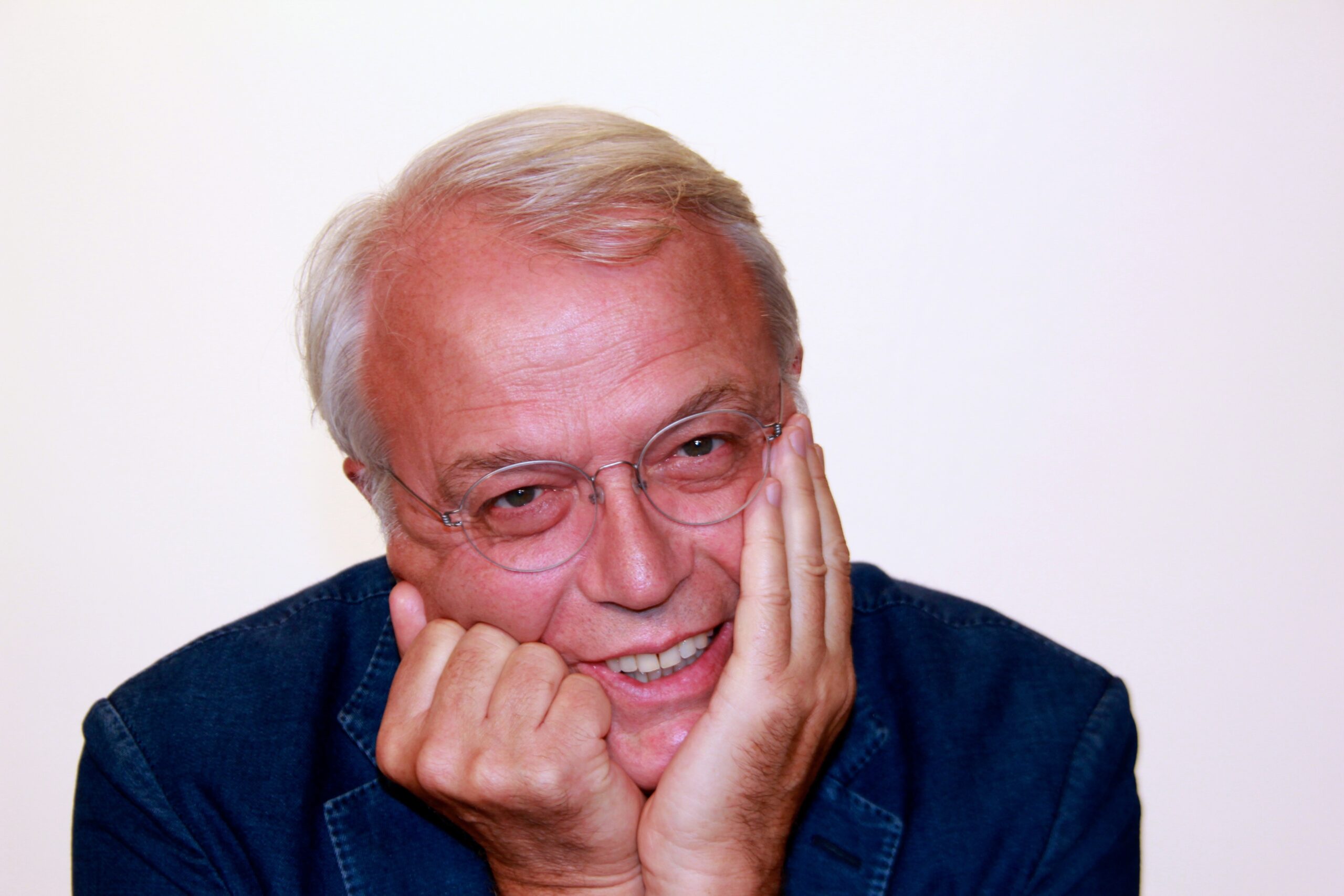 Paolo Mereghetti. Journalist and film critic for the newspaper Corriere della Sera and Io Donna magazine, he wrote on Ombre rosse, Positif, Linea d'ombra, Reset, Lo straniero and holds a column on Ciak. He published a volume on Orson Welles for Cahiers du Cinéma and Le Monde. In 2012, he edited the volume Movie:Box for Contrasto, translated in six languages. He was a consultant for the Venice Film Festival when Lizzani, Rondi and Barbera were the directors. He published, among others, essays and volumes on Arthur Penn, Marco Ferreri, Bertrand Tavernier, Sam Peckinpah and Jacques Rivette. He won the Flaiano Award for film criticism in 2021.
Researcher at the Turin University, where she teaches History of Popular Cinema and Forms and Genres of Radio and TV Entertainment. She published essays on scientific magazines and two monographies: Star Domestiche. Le origini del divismo televisivo in Italia (Domestic Stars. The origins of television stardom in Italy) (Kaplan, 2020) and Marcello Mastroianni. Echi e riscritture di un attore (Marcello Mastroianni. Echoes and rewrites of an actor) (Bonanno, 2017). She is part of CRAD, Actor and Divism Research Centre in Turin and she is a member of the editorial board of "La Valle dell?Eden".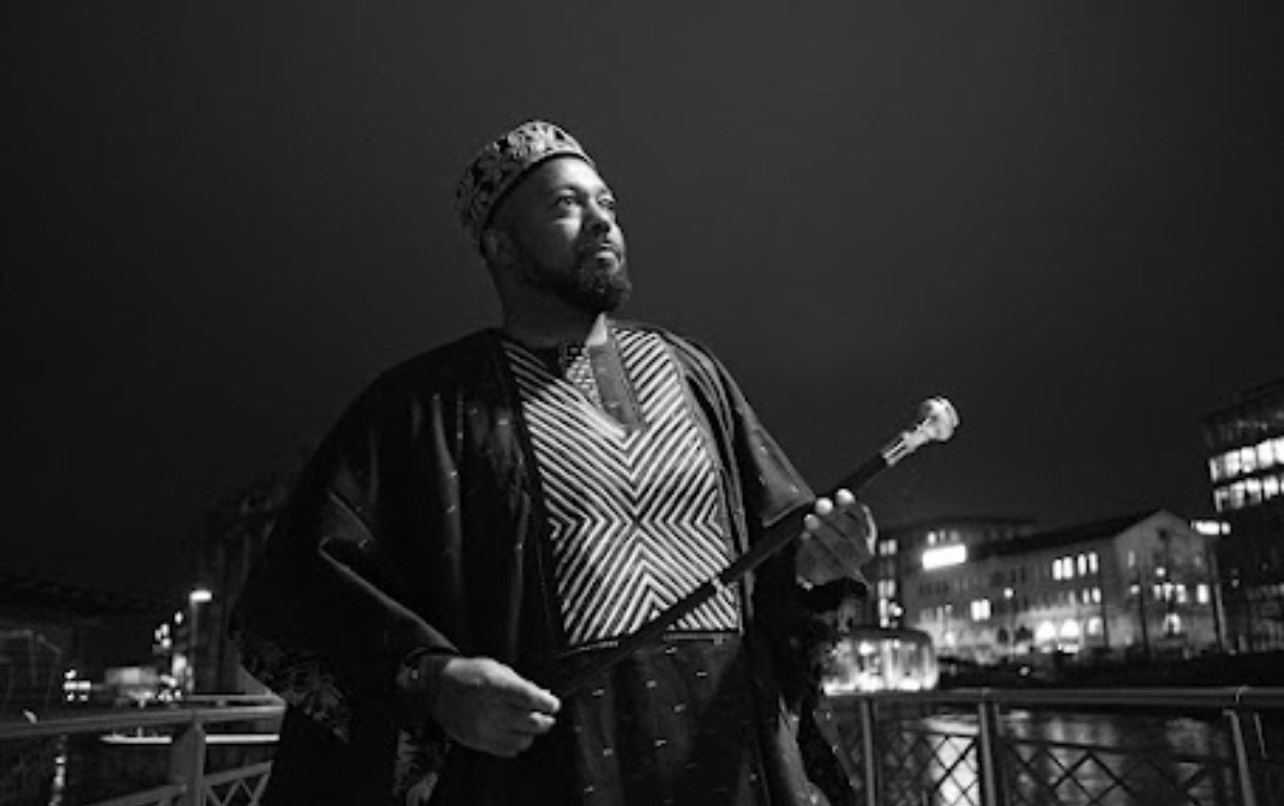 Ike Nnaebue is a celebrated Nigerian film director, screenwriter, producer, and cultural entrepreneur. His film "No U-Turn" received a Special Mention Award at Berlinale 2022 and won multiple awards, including Best Documentary Film at Africa International Film Festival. Ike is the founder of LP House of Creatives, creating safe spaces for African creatives, and Passion8 Communications Ltd, a media content production company. His films "FALSE" and "Sink or Swim " garnered critical acclaim and recognition at international film festivals. Ike also founded Treasurewells Academy and hosts workshops on smartphone filmmaking.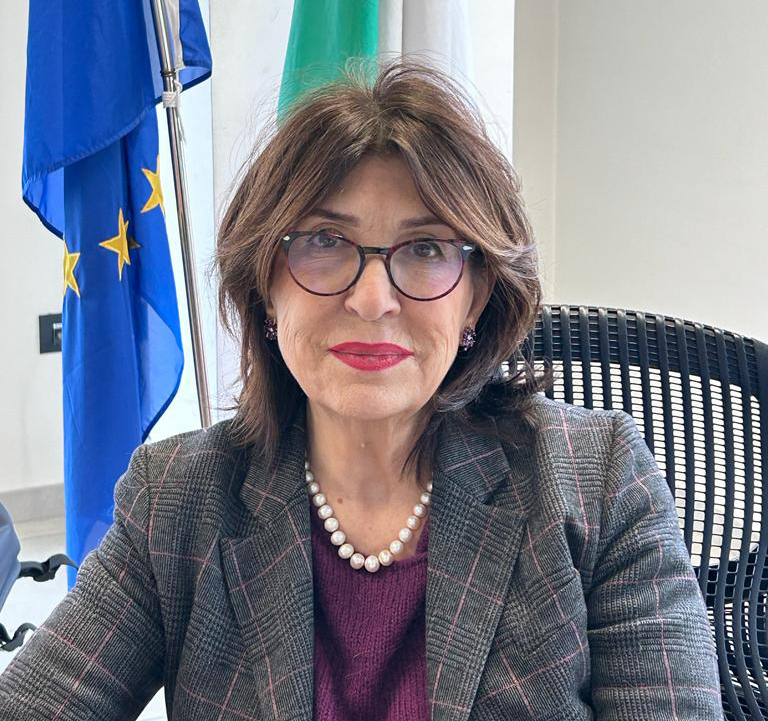 She is a law graduate who practiced from 1984 to 1993, before being hired at Inail as a manager at the Institute's Directorate General. From 2012 to 2015, she headed the Marche Regional Directorate and subsequently, until 31/12/2019, the Lazio Regional Directorate. Over the course of her career, she has also held numerous positions at the head of the Institute's central Directorates, including Head of the Central Communications Directorate and, most recently, of the Central Social and Health Benefits Directorate (01.01.2020-31.12.2020). As of 1 January 2023, she is in charge of the Inail Piedmont Regional Directorate.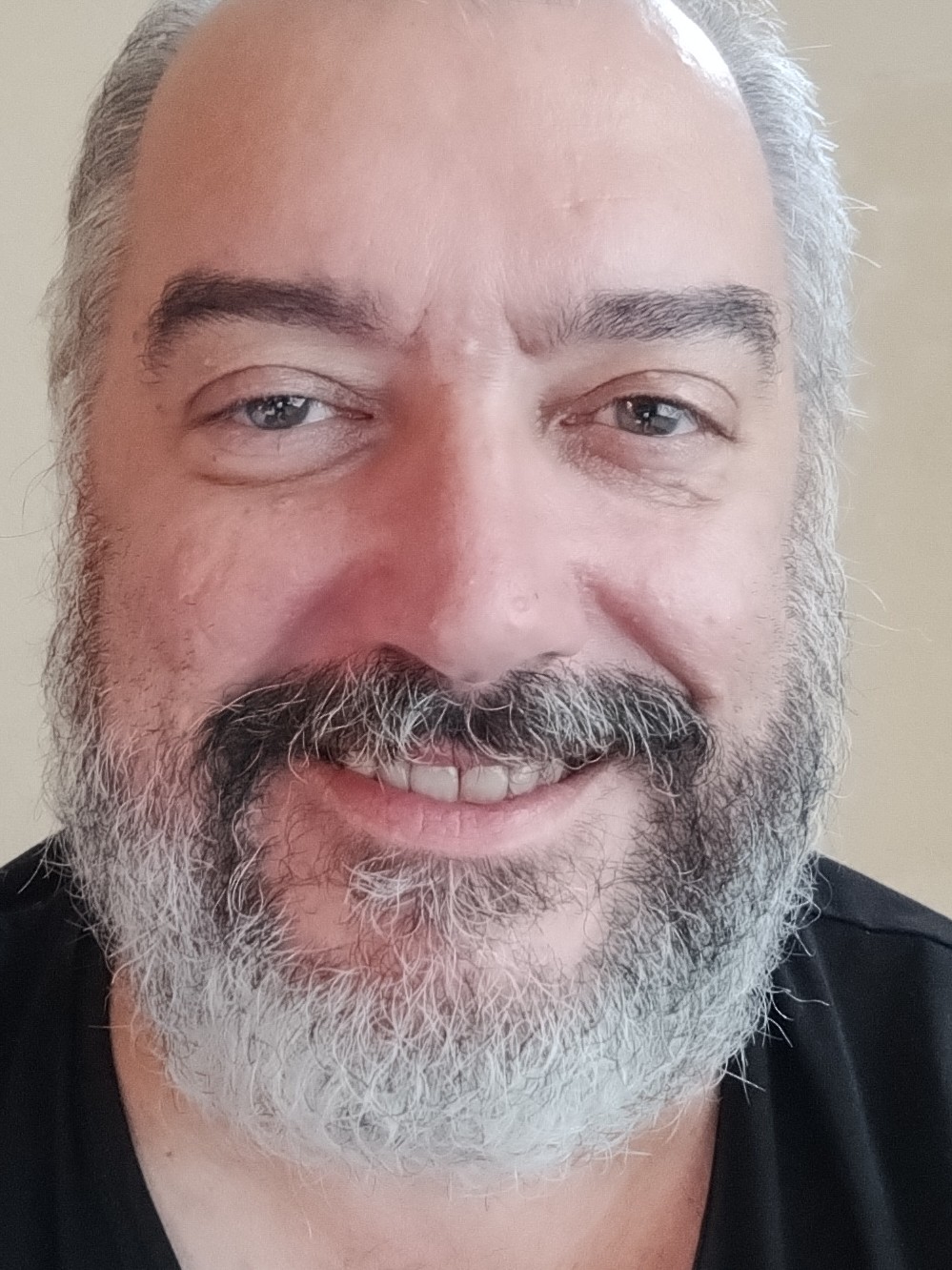 He is the author of documentaries, his films participated to many festivals (Visions du Réel, Jihlava IDFF, Festival dei Popoli, Full Frame IDFF, Doker Moscow, ecc.) and received many awards (Special Award of the Jury at Turin Film Festival, Best Documentary a Cinéma Verité Iran, ecc.). He teaches Documentary and Experimental Cinema at the Master's degree Writings and projects for the visual and performing arts at the University of Pavia, where he is also responsible for the Officine Creative Study Centre.
"Job for the Future 2023" Jury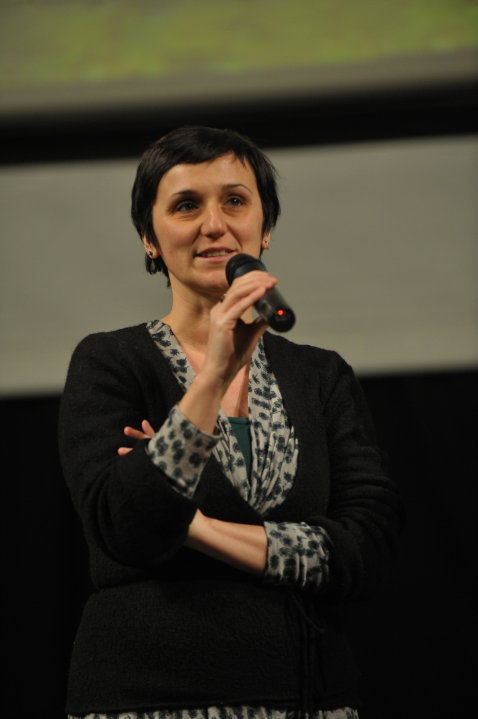 She graduated in Filmology, trained in film direction at Ateliers Varan. She lives in Paris and works between Italy, France and Switzerland. She was a finalist for the Solinas Award more than once: in 1998 she won the award for Best Screenplay of Rai International and three times the Special Mention. In 2017 she won l?Étoile de La Scam for the writing of Les enfants en prison. In 2017 she was in residence at L-EST/European Performing Arts and Transmedia Lab for the Krisi project, in 2020 at Villa Medici for Remake, in 2022/23 at Fondation Camargo for Guide de voyage pour femmes solitaires. Partner SIL, she is editor of Letterate Magazine.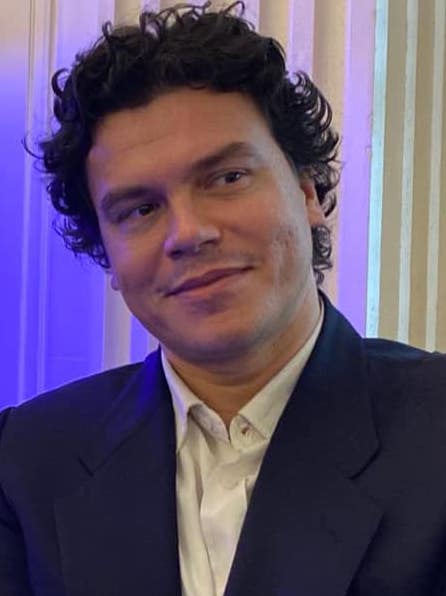 He has been involved in cinema since 1996 as a screenwriter, filmmaker and producer. In 2004, he founded the production and distribution company La Sarraz Pictures, producing more than 40 films, documentaries and animations. They were often created in international co-production (in particular France, Argentina, Australia, Germany, Belgium, Brazil) and presented in important festivals (Venice, Berlin, Locarno ecc.). Among the many authors he produced are the brothers G. e M. De Serio, V. Pedicini, E. Green, U. Spinazzola, GG. De Stefano, C. Marotta, M. Sciarra, M. Balsamo and many others.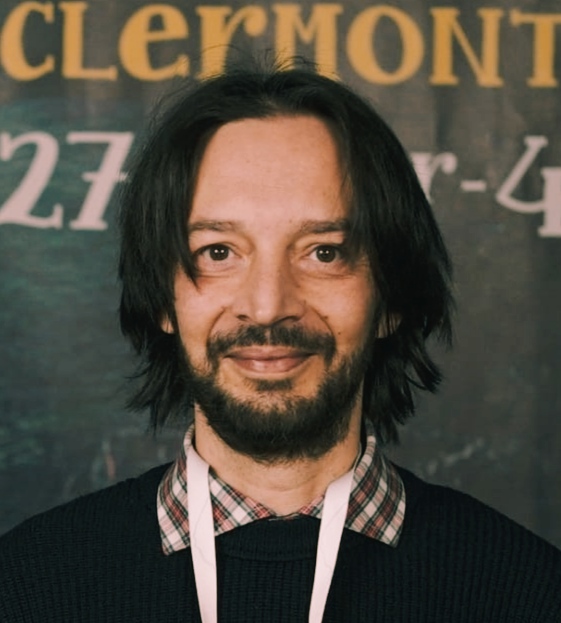 He has a PhD in Cinema History at the University of Turin, where he studied Danish silent cinema. For many years, he collaborated on film research and to retrospectives for Cinemambiente, of which he is presently a programming consultant. Later he held various roles in cultural, sport and itinerant events in Europe and North America. Alessandro has been general secretary of Torino Short Film Market from its first edition until 2021. At the moment, he is a programmer at Centro Nazionale del Cortometraggio, plus a distributor and executive producer for Withstand, an independent production company in Milan.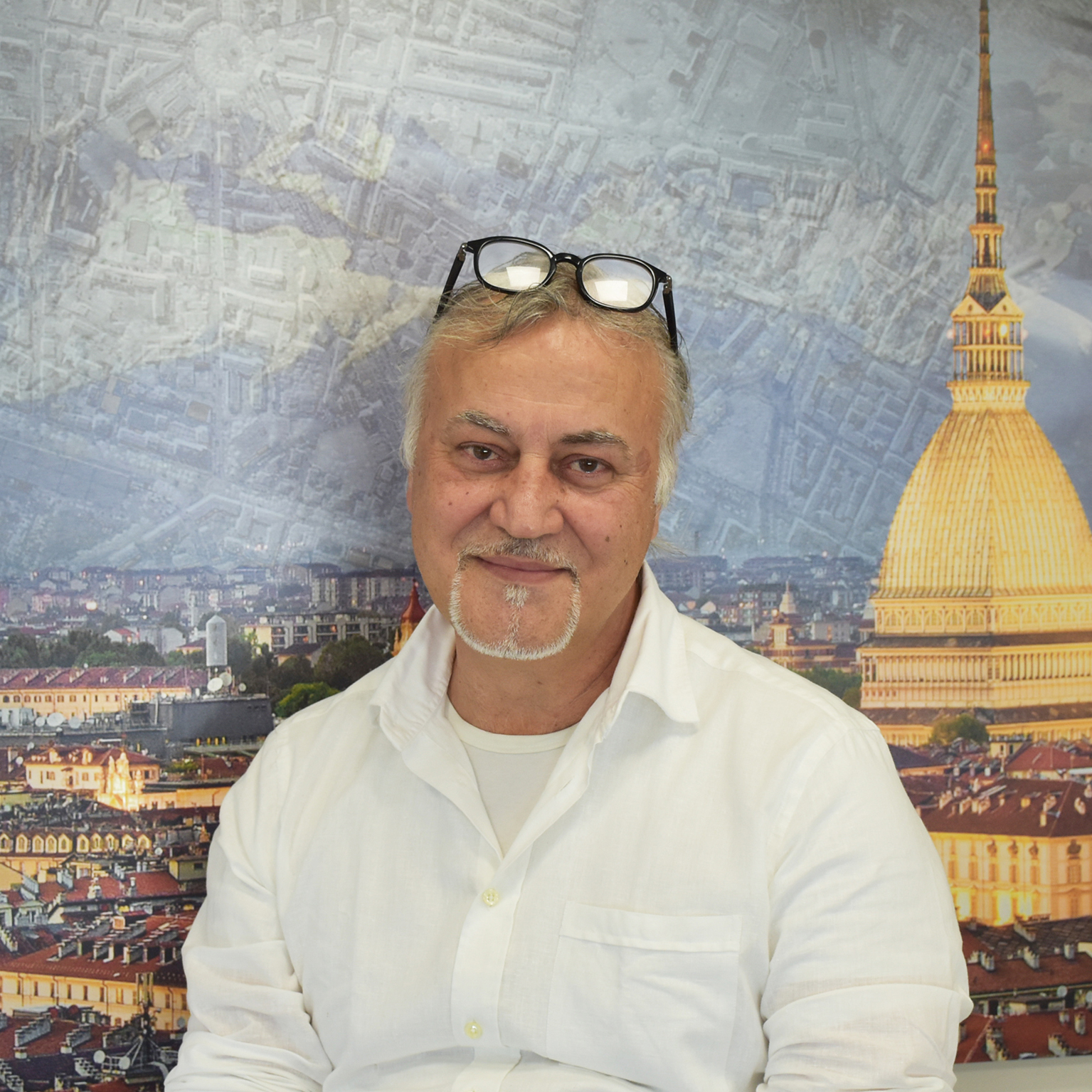 Vice-President of CCIAA Turin, Member of the Chamber of Commerce Council and Board, President of CNA Turin and Sole Director of SAMEC srl, a leading company in the manufacturing of sheet metal handling components and systems on transfer presses. An expert in interpreting work situations, he founded two B2N Business Networks "Business to Net Mechanical Machining", composed of 3 companies for precision mechanical machining in the aeronautical and motorbike racing sectors, and MTN "Mech Tron Net", composed of 3 companies specializing in complex integrated systems in the automotive industry.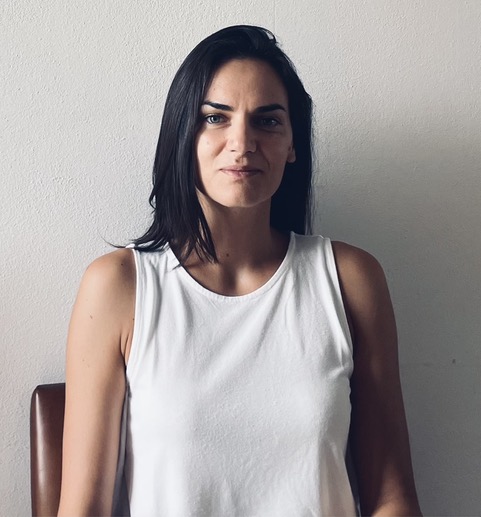 She obtained a PhD in Philology, Literature and Performing sciences at the Verona University. From 2022 she has been research fellow at the department of Humanistic Sciences at the university of Turin, first in the F-ACTOR – Forms of contemporary media acting (PRIN 2017) project, with which she is currently working. Afterwards she worked as a member of the Turin unit of ATLas – Atlas of local television stations (PRIN 2020). Her PhD research focused on acting and stardom in Italian cinema during fascism, the theme of her first monograph L'amazzone bianca. Luisa Ferida attrice e diva nell?Italia fascista (The White Amazon. Luisa Ferida actress and diva in fascist Italy) (Mimesis, 2022).
Writing Workshop Jury
_____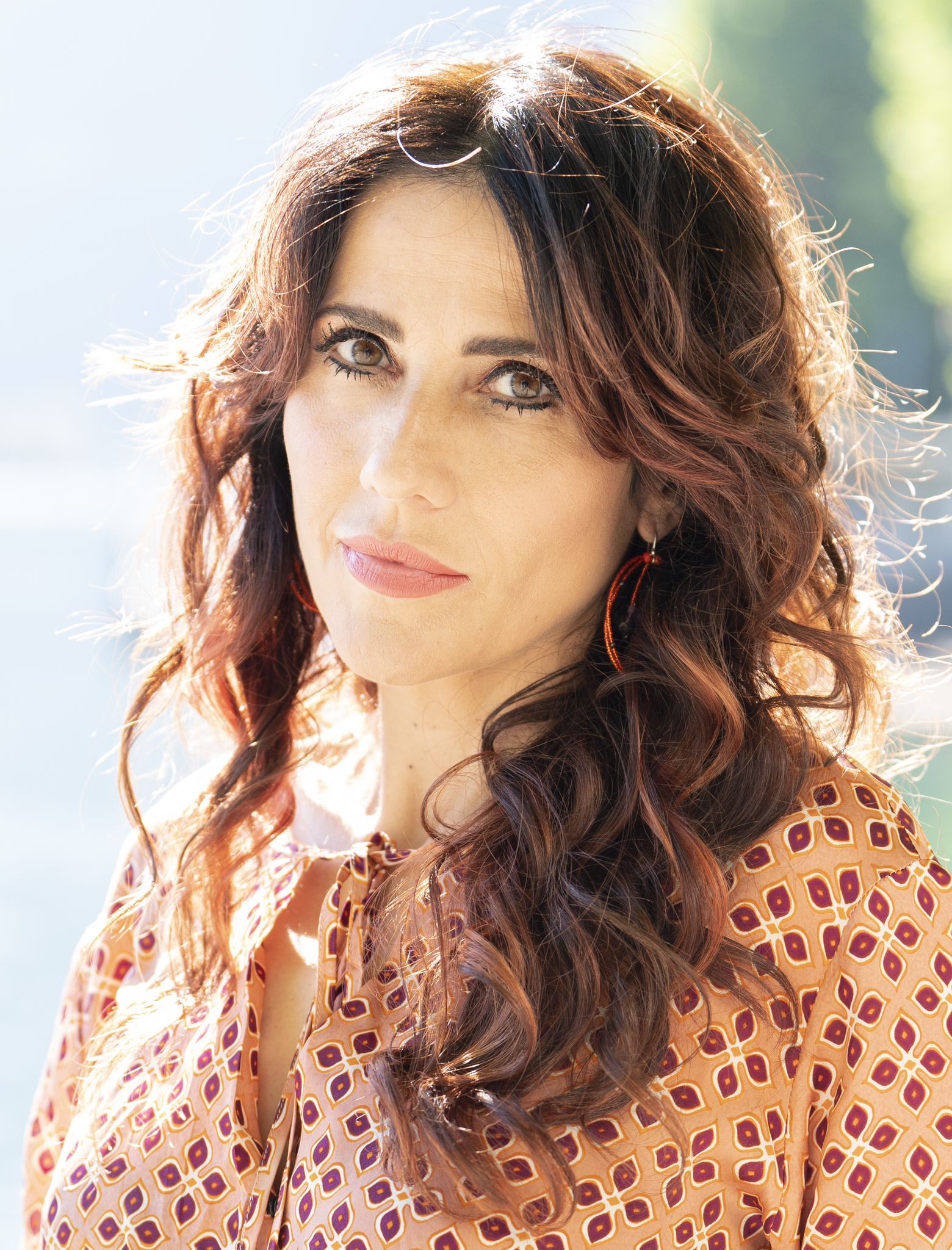 Journalist, director and screenwriter, she is responsible for the Previews section of the Sottodiciotto Festival. She is a member of the artistic selection committee of the Turin Film Festival, and a consultant and programmer for similar events. For years, she has collaborated with the magazines 'Cinecittànews' and '8 ½'. She edited with Matteo Pollone the biography of Neil Jordan published by Il Castoro and wrote the biographies of Giuliano Montaldo, Elio Pandolfi and Giorgio Arlorio. She has directed several documentaries, among them one signed with Steve Della Casa: Jazz set, winner of the Extra Doc award in the festival of the same name.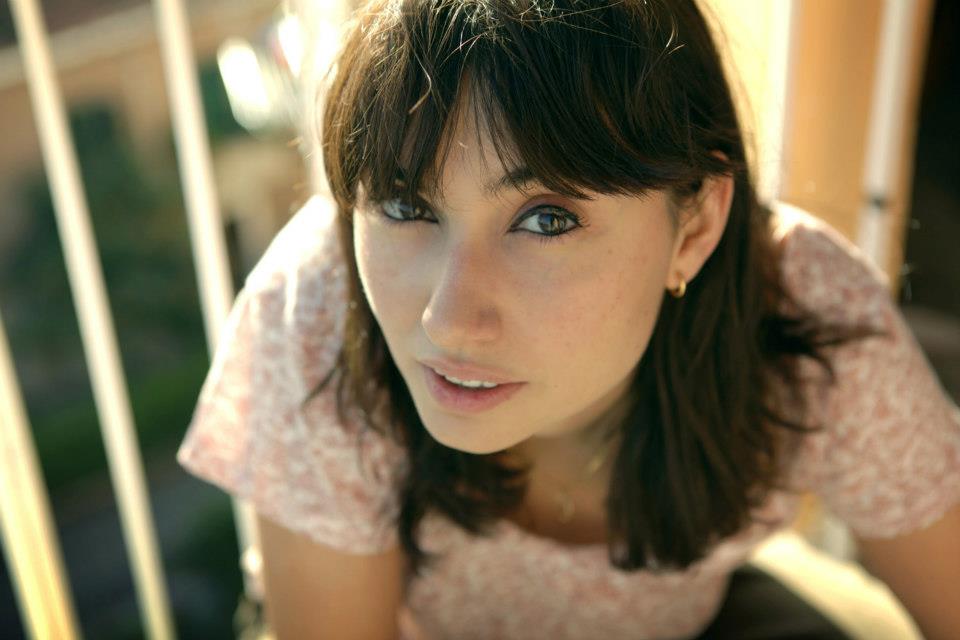 She was the winner of the Solinas Award. She debuted as screenwriter in 2016 with the movie Il più grande sogno, presented at the Venice Film Festival, winner of the Silver Ribbon and a David di Donatello award. She wrote the documentary Los Zuluagas for RaiCinema, winner at the Festival dei Popoli, the Silver Ribbon, finalist at the David di Donatello, and the movie Delta, selected at the 75th Locarno Film Festival and released in cinemas in March 2023. She specialized in the narration of reality, between documentary and fiction. She also edited the podcast of 8 episodes Limoni, il G8 vent'anni dopo for Internazionale magazine.
Born in Turin in 1959, Luisella Fassino is a Labor Consultant registered to the Turin Order of Labor Consultants since 1986 and manages Studio Fassino, dedicated to Human Resource management, labor consultancy and pension planning. Since 2001, she has been a Counselor for the Turin Order of Labor Consultants, of which she was the Secretary from 2004 to 2007 and Treasurer from 2011 to 2015. Luisella Fassino is currently the President of the Turin Order of Labor Consultants.