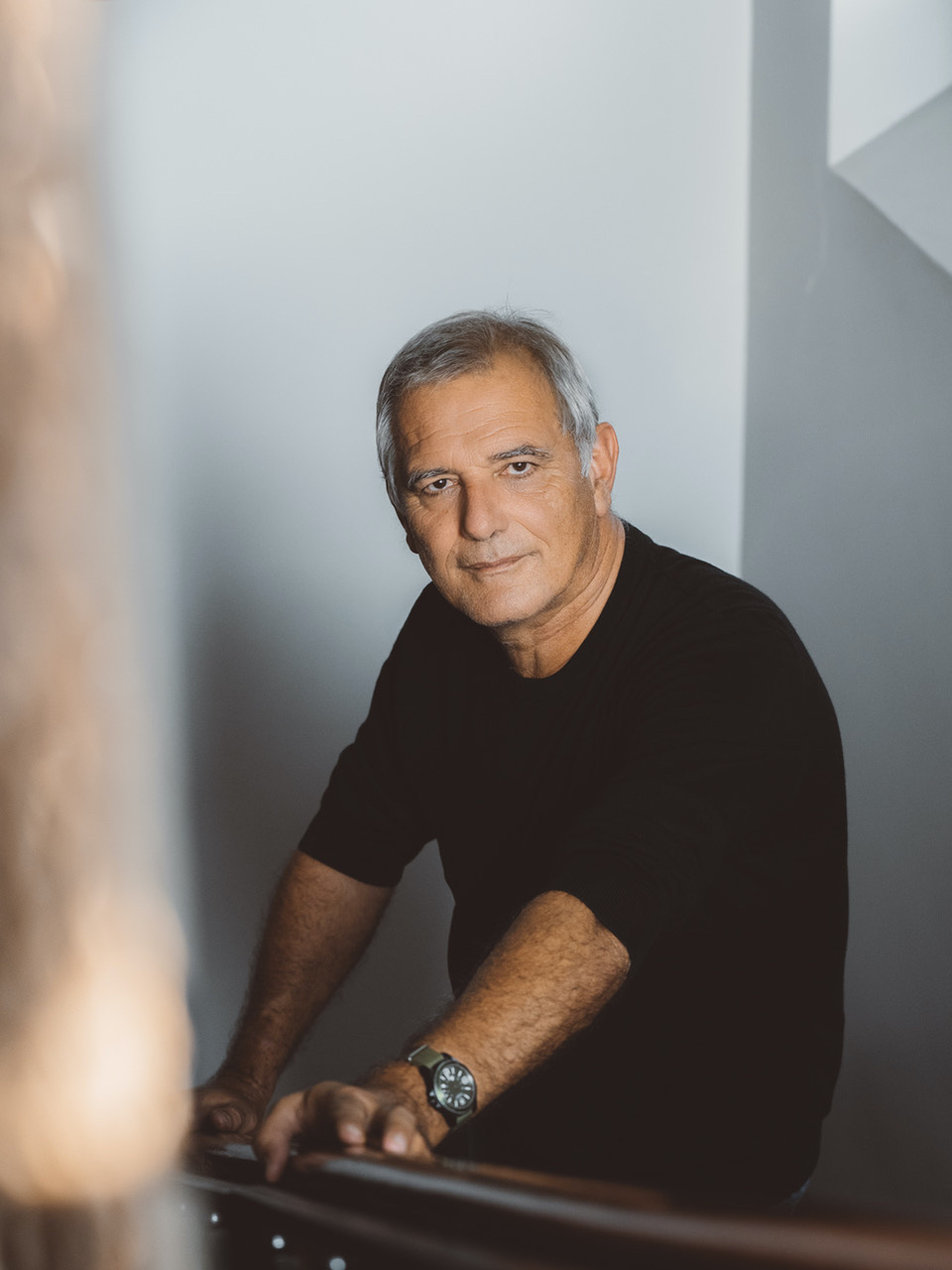 © duchili
Laurent Cantet
The festival dedicates a tribute to Laurent Cantet, one of the most significant filmmakers in French cinema of the last thirty years, who often treated themes inherent to the world of labor. The main theme that runs through his entire filmography from the very beginning. A title such as Human Resources is still an indispensable text for reflecting on the power dynamics within a factory. Cantet investigates the subject, here and elsewhere hovering on the border between fiction and documentary, elaborating his personal poetics of immediate recognisability. It is in this context that later titles such as Time Out, La classe and L'atelier come to the fore, which also bring another element of his cinema to the straightforward, flagrant and crisp use of professional and non-professional performers. This is intended to render in depth his vision of generational relations in situations that interrogate both the working environment and other categories.
Laurent Cantet (Melle, Deux-Sèvres, France, 1961), is a filmmaker and screenwriter, graduated from the cinema school IDHEC of Paris. In 1994, he was Marcel Ophüls? director assistant for his documentary Veillées d'armes, a report on war correspondents during the Balkan war in 1993. His debut behind the camera dates back to the 1990s. After the short films Tous à la manif (1994), winner of the Jean Vigo award, and Jeux de plage (1995), in 1997 he directed his first feature film Les sanguinaires, presented at the Venice Film Festival. The following year the film became part of the television project 2000 vu par… composed of ten films and ten international filmmakers. Human Resources (1999) is the movie that made him famous, winner of numerous awards, including the award for Best Debut Director at the San Sebastián Film Festival. With the following works, some of them focused on labor themes (Time Out – with which it won the Golden Palm at the Cannes Film Festival in 2008) his name is consolidated as one of the most significant within the world film scene.
Filmography: Tous à la manif (1994, cm), Jeux de plage (1995, cm), Les sanguinaires (1997), Risorse umane (1999), A tempo pieno (2001), Verso il sud (2005), La classe – Entre les murs (2008), 7 Days in Havana (2011, film collettivo, episodio La Fuente), Foxfire – Ragazze cattive (2012), Ritorno a L'Avana (2014), L?atelier (2017), Arthur Rambo (2021).
LA CLASSE – ENTRE LES MURS

LA CLASSE – ENTRE LES MURS (The Classroom. Between the Walls / France, 2008, 128′) Tuesday October 3rd, 3.00 p.m, Cinema Massimo, Room 3   Buy ticket online Director: Laurent CantetScreenplay: Laurent Cantet, Robin Campillo, François BégaudeauPhotography: Pierre Milon, Catherine PujolEditing: Robin Campillo, Stéphanie LegerStarring: François Bégaudeau, Agame Malembo-Emene, Angélica Sancio, Arthur Fogel, Boubacar Touré, […]

RISORSE UMANE / RESSOURCES HUMAINES

RISORSE UMANE / RESSOURCES HUMAINES (Francia/Regno Unito, 1999, 100′) Friday October 6th, 7 p.m, Cinema Massimo, Room 3   Buy ticket online Director: Laurent CantetScreenplay: Laurent Cantet, Gilles MarchandPhotography: Matthieu Poirot-DelpechEditing: Robin Campillo, Stéphanie LegerActors: Jalil Lespert, Jean-Claude Vallod, Chantal Barré, Véronique de Pandelaère, Michel Begnez, Lucien Longueville, Danielle MéladorProduction: La Sept-Arte, Haut et Court […]